COMFORT Antioxidant Chewable Tablets
Boosts immune response by eliminating free radicals
Magnifies natural healing capabilities
For puppies 6 to 16 weeks of age with a vulnerable immune system
Great for dogs that suffer from seasonal allergies
#1 in taste, contains natural chicken flavor for maximum palatability


100% Money
Back Guarantee

Free Shipping on
Orders Over $39

100% Satisfaction
Guaranteed
Comfort Antioxidant™
Comfort Antioxidant™ boosts a dog's immune system, leading to improved quality of life.
This oral supplemental antioxidant reduces cellular damage caused by free radicals, slows the aging process, and fights degeneration caused by environmental stress, toxins, and chemicals including vaccines and flea and tick medication.
MSM (OptiMSM

®

)
Essential for the production of glutathione, one of the body's most important and potent antioxidants.
Beef Liver
Source of superoxide dismutase, which is the first detoxification enzyme and most powerful antioxidant in the cell.
Selenium

Protects cells from free radical damage, slows cellular aging, promotes and preserves tissue elasticity, and induces a normal inflammatory response.
Vitamin E
Acts as an antioxidant against free radicals, slows cellular aging caused by oxidation, and strengthens the cardiovascular and immune system, liver, muscles, and nerve cell membranes.
Vitamin C (Ester-C

®

)
Includes patented, non-acidic vitamin C with metabolites that do not upset a pet's stomach and boosts immune health by digesting much longer than ordinary vitamin C.
Product Facts
Active Ingredients per Tablet:
Superoxide Dismutase (bovine liver)
250 mg
Methylsulfonylmethane (OptiMSM®)
200 mg
Vitamin E
10 IU
Vitamin C (Ester C®)
15 mg
Selenium
0.01 mg
Calorie Content:
Metabolized Energy (ME) as fed: 2,159 Kcal/kg
Inactive Ingredients:
Natural flavorings, Dicalcium Phosphate, Stearic Acid, Powdered cellulose, Silicon Dioxide, Vitamin E supplement, Magnesium Stearate, Sodium Selenate, Hydroxypropyl Methylcellulose.
Cautions: If animal's condition worsens or does not improve, stop product administration and consult your veterinarian. Safe use in pregnant animals or animals intended for breeding has not been proven. Administer during or after the animal has eaten to reduce incidence of gastrointestinal upset. Federal law prohibits the off-label use of this product in ruminants. An examination from a veterinarian is recommended prior to using this product.
Warnings: For animal use only. Keep out of reach of children and animals. In case of accidental overdose, contact a health professional immediately. Do not use if tamper-evident seal is broken or missing. Store in a cool, dry place.
OptiMSM® is a registered trademark of Bergstrom Nutrition, Inc.
Ester-C® is a registered trademark of the Ester-C Company
Directions for Use
For best results, use daily throughout your pet's life: One tablet per 20 lbs of body weight.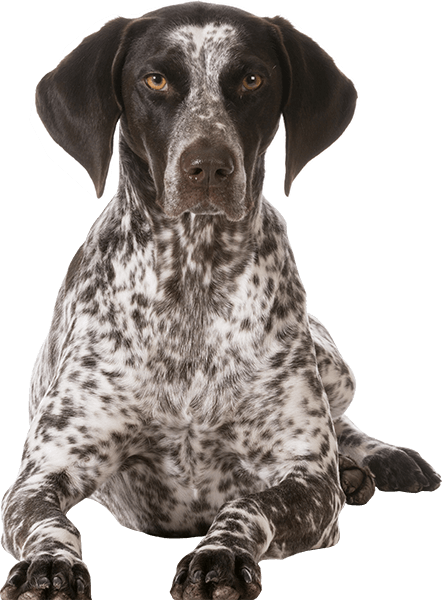 Integrity and Safety Guarantee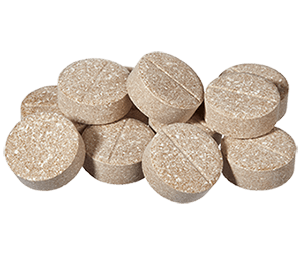 INTEGRITY
We verify and test our ingredients before production. Our products are tested multiple times throughout the manufacturing process.
Ingredient verification

✓

COA for every ingredient

✓

Core tablet hardness

✓

Finished tablet thickness

✓

Core tablet weight

✓

Tablet disintegration

✓

Friability

✓

Active ingredient levels

✓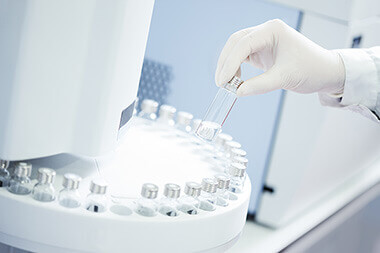 3rd PARTY TESTING
Every batch is 3rd party tested to ensure it is free from harmful microbes.
Microbiology:
Total Aerobic Mocrobial Count: <10 cfu/g ✓
Total Yeast and Mold Counts: <10 cfu/g ✓
Salmonella: Absent ✓
Escherichia coli: Absent ✓
Staphylococcus aureus: Absent ✓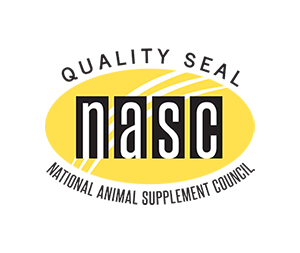 NASC
A  proud member of the National Animal Supplement Council since 2010. The NASC Quality Seal on our products means:
Made in FDA-approved facility

✓

Passed rigorous quality requirements

✓

Passed independent facility audit

✓

Adhere to stringent labeling requirements

✓

Products are subject to random testing

✓

Active ingredients in our products are verified

✓

Provide real-time product monitoring

✓