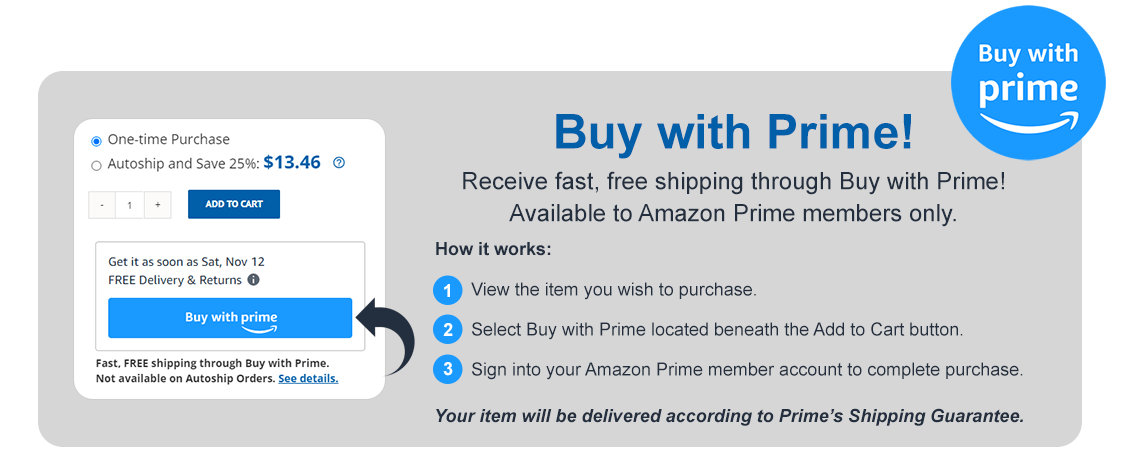 Free Returns
on eligible orders
Must be an
Amazon Prime member
Use the Buy with Prime button to receive fast, free shipping and free returns on eligible orders.
Buy with Prime is not available on Autoship purchases.
Buy with Prime orders are not eligible to receive additional promotions or discounts that may be available on the website including, but not limited to, First Time Email Subscriber Discount and Free Gift with Purchase promotions.